Special Care Clinic
Hamilton Healthcare System's Special Care Clinic (SCC) has expanded their counseling services.  In addition to quality group and individual counseling for senior adult population, the SCC now offers comprehensive and effective group and individual counseling for adolescents, adults and families.  Our highly trained and caring team of professionals is dedicated to changing lives and working to provide behavioral health services tailored to meet the needs of each patient and our community.
After you are referred by your physician, feel free to call or come by our facility. You will be greeted by our caring staff and provided personalized information.  We will schedule and provide a prompt assessment to determine the most appropriate level of counseling and care.  From there, we will work with you and your primary physician, to provide a professional care plan that works for you or your loved ones.
For additional information, or to schedule a confidential appointment please call 254-386-1800.
Meet Our Team
Julia Paige Fernandez, MD

Medical Director- Special Care Clinic
Dr. Fernandez received her Doctorate of Medicine from Texas Tech Health Sciences Center, School of Medicine in Lubbock, TX. She completed her residency at University of South Florida Department of Psychiatry and Neurosciences.  Her work experience as a Geriatric Psychiatrist at the Senior Behavioral Health Unit, at Weatherford Regional Medical Center as well as the Medical Director of Behavioral Health, West Florida Hospital prove to be a valuable asset to our Special Care Clinic and our patients.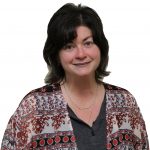 Mistee Jefferies, APRN, PHMNP-BC
Psychiatric Mental Health Nurse Practitioner
Mistee Jefferies was raised in Ohio but moved to Texas in the late 1990's.  She has taught and practiced numerous skills to generations of student nurses and is now a board certified Psychiatric Mental Health Nurse Practitioner, licensed by the state of Texas in psychiatry and mental health.
She attended the University of Akron earning a Master's degree in Communication. After teaching public speaking and speech writing at Texas A&M University, she returned to school to become a registered nurse, practicing in Kentucky and Texas. As a nursing professor, Ms. Jefferies taught new generations of nurses at the Texas A&M University Health Science Center and at Central Texas College.  In 2014, Mistee returned to school to pursue an advanced practice degree in psychiatry and graduated Magna Cum Laude from Midwestern State University in Wichita Falls, Texas.  At each step, she earned honors and is a member of the National Nursing Honor Society, Sigma Theta Tau. Now board certified in psychiatry, she brings her skills of medicine management and psychotherapy to the population of Hamilton county.

Cathy Kolodziej, M.Ed, LPC, CSC, LCDC
Licensed Professional Counselor
Cathy Kolodziej received her Masters degree in counseling from Tarelton State University in 2011. She is a member of the Alpha Chi Honor Society. Her work experience includes 30+ years as a teacher and counselor in public schools and three years working with incarcerated men in the Texas Department of Corrections. She is a Licensed Professional Counselor and the Clinical Director at the Special Care Clinic. She enjoys working with all ages, but her passions are for senior care, and grief and loss.
Elizabeth Bays, MS

Licensed Professional Counselor
Elizabeth Bays received her Master's degree in Counseling Psychology from Tarleton State University in May, 2015. She is a member of Alpha Chi Honor Society and Psi Chi International Honor Society in Psychology. During graduate school, her passion involved working with the geriatric population. She gained experience with group and individual counseling at nursing facilities in her area. She is excited to join the Special Care Clinic Team and looks forward to providing hope and healing for a healthy future.
Kayelen Helton

Licensed Professional Counselor
Kayelen Helton lives in Stephenville, Texas and received her Bachelors of Science in Psychology and Masters of Education (Counseling) from Tarleton State University.  She previously worked in private practice with children in Granbury, Texas focusing on behavioral issues, anxiety, depression, and stress.  Kayelen's passion is focusing on how to help others achieve better mental health and is excited to be working in the Special Care Clinic.
Christa Gillis

Office Manager
Christa has an associate of arts degree in Healthcare Administration. She brings hard work and determination to the team. She has experience working within the geriatric community and brings that love for older citizens with her. She provides care and a listening ear to our patients whenever she can.